Canned oven-roasted peppers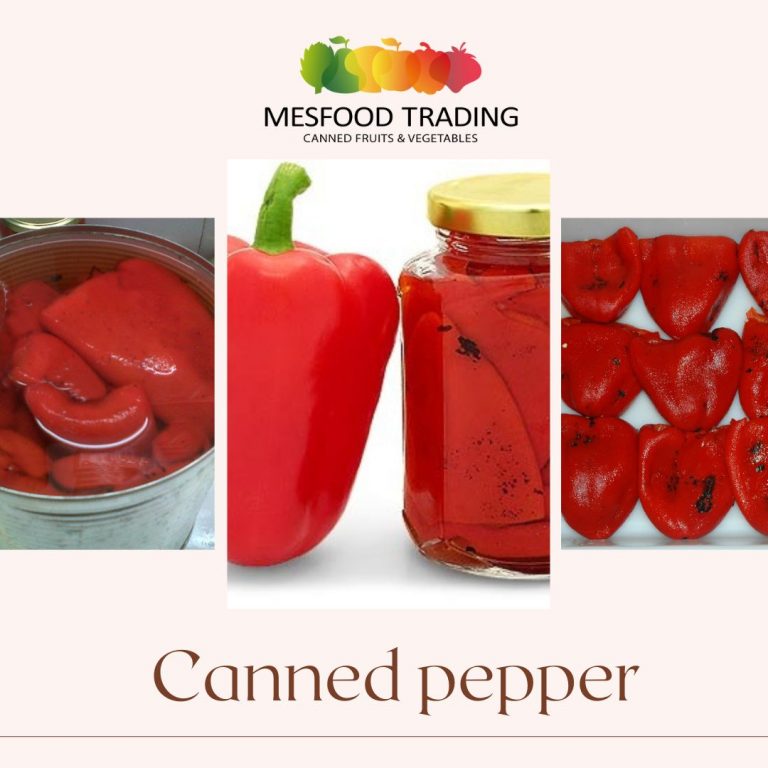 Canned pepper is a way of preserving oven-roasted peppers. In its preparation, only the "meat" of the product is processed, eliminating the rest of the parts of the pepper itself.
The pepper preserve can be made in cans or glass jars throughout the year, since in Spain we have 3 different harvests throughout the year.
Mesfood Trading offers you roasted or natural canned red and yellow peppers, whole and in strips, both in cans and glass jars, top quality and at very competitive prices.
Regarding the range of formats, we handle all of them, both for retail and for food service.
Please request more information by email: export@mesfoodtrading.com or by phone: +34 620 790 000